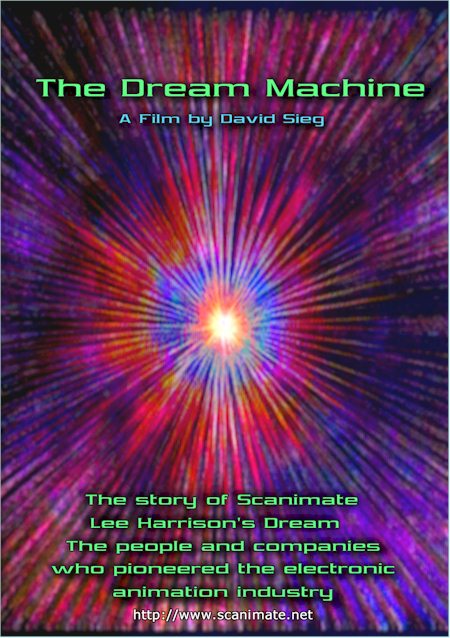 The Dream Machine includes material from over 30 hours of interviews and demo reels that tell the fascinating story of how Lee Harrison built a company called Computer Image and made his dream of creating an animation computer happen. Computer Image spawned Merlot in London, Dolphin in New York City, and Image West in Hollywood. In all, over 100 minutes of interviews, interspersed with material produced by the people and companies that pioneered the Electronic Animation industry.

Get Your Copy Today!
Only $20.00 US!
Overseas Shipping Available!
Click HERE to order.
(Note: Shipping charges vary depending on your location, and will be shown before you check out.)
If you wish to order DVD-1 and DVD-2 Click Here.